Posted on April 18
City guide

Kelowna
A list of local burger joints open for delivery.
Posted on April 18
City guide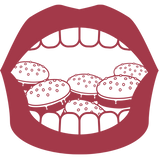 Satisfy your burger craving in Kelowna.
Home of Another Room HQ! In classic Kelowna spirit, restaurants have teamed up with breweries to offer the best of all worlds delivered straight to your door. We also had to make mention of the Drive-In Diner by Provisions because how can you not?
Jacks Order the Chattahoochee and get 2 Smash Burgers and 2 cans of Don't Lose Your Dinosaur by BNA. Order through DoorDash. Drive-In Diner at Kettle River Provision's Kitchen is turning their restaurant into a drive-in diner every Saturday with rotating burger options, local beers and tons of combos. Find out how to order here.
Burger Baron A landmark in the Okanagan since the 60's, they use fresh local ingredients and make some seriously delicious burgers. Order through DoorDash.