Posted on April 18
City guide

New York
A list of local burger joints open for delivery.
Posted on April 18
City guide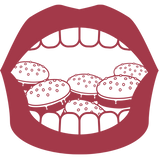 Satisfy your burger craving in New York.
Surprise grab bags, 12 burger options, coconut cake and accidentally vegan options, New York has a beefed up menu.
Minetta Tavern You can also order wine, beer, and coconut cake. Order through Caviar. Superiority Burger 'Everything is vegetarian, a lot is accidentally vegan'. They have combos which include a surprise grab bag. Order through Caviar.